Product Review of Morningside Center for Teaching Social Responsibility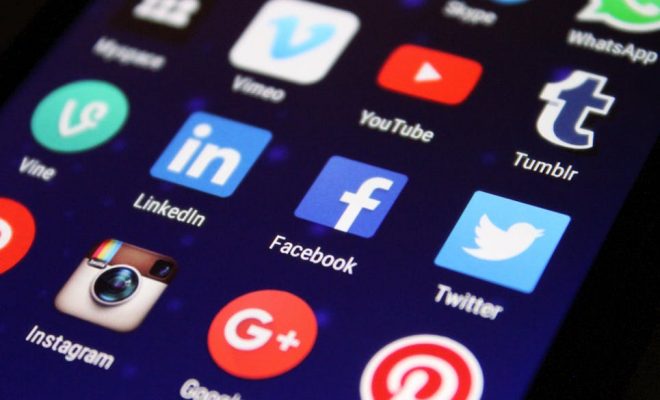 Brave, culturally responsive lessons that factor in a student's social and emotional well-being are the focus of the Morningside Center for Teaching Social Responsibility. The website offers a three-pronged approach to social justice in the classroom: social and emotional learning, restorative practices, and cultural equity. Lessons, strategies, and recommendations encourage collaboration, choice, and real talk on current issues. The website is increasingly relevant to all educators seeking to dismantle prejudiced and discriminatory systems and practices through healthy dialogue.
The Classroom Resources page offers an intensive library of lessons, tips, and strategies for educators on a diverse array of topics. Each lesson provides instructions from starter to closing activity, embedded with links and resources. Clear instructions and specific prompts make lesson plans easily replicable. Media resources vary in each lesson, from short video clips to readings to art, photos, songs, and poetry. Because of the sensitive nature of some of the topics, detailed explanations and supporting resources are definitely necessary to fully understand and guide learners through the lesson in a meaningful way, and Morningside Center provides that. There's also a school-wide program available that you can customize to the needs of your school as you consult with Morningside Center.
Teachers purposefully incorporating social justice work into their classrooms will have no problem finding an age-appropriate lesson, tip, or idea in the Morningside Center for Teaching Social Responsibility to assist in this goal. Teachers can take advantage of the frequently updated featured lessons on the homepage, and build "Morningside Mondays" into their weekly schedule. Featured lessons like "Voices of Resistance: Portraits of Protesters" or "Juneteenth: Why Is It Important to America?" help learners process events as they happen, and they also create consistency and mentally prepare learners for critical conversations. Whereas educators sometimes tack on "current events" to the end of the week if they have time, prioritizing socially conscious lessons can transform class dynamics.
The DBQs (Document-Based Questions) subject can help maintain rigor for educators who feel the time constraints of a curriculum won't let them take time away from curricular skill-building. Lessons include "Thinking About Patriotism," "Is the Law Stacked Against Unions?" or "Problems at the Pump." For educators looking to systematically embed social and emotional learning and restorative practices, there's a filter in the Area menu for that. After filtering for grade levels, limited to elementary, middle, or high school, educators can select lessons most appropriate for their intended goals and class readiness. For educators looking for strategies, that's also an option in the subjects. Recommendations on how to bring in "3 Quiet Minutes" or "Interrupting Oppressive Behavior" or "Listening Circles" allow for flexibility in content while still focusing on social and emotional learning and restorative practices.
Morningside Center for Teaching Social Responsibility approaches subject matter methodically with openers that hook learners, evidence-based primary sources, analytical questions, and closers that focus on important takeaways. Each lesson thoughtfully and respectfully approaches subjects in ways that relate to learners, and weaves in student choice, interaction, and opinion, with an approach that guides student learning versus steering to a set conclusion. It's still important for educators to preview lessons and get a pulse for class and student emotional readiness, not just academic or skill-based readiness.
Since the video clips are not original content from the Morningside Center, it's not guaranteed that they will offer multiple languages or closed captioning. YouTube clips can be adjusted for speed, however, and since educators have to format and print most hard-copy materials, they can adjust for font size. In short, teacher's may have to do some work in differentiation and accessibility, but Morningside Center has done the heavy lifting of pulling reputable and relevant resources to build meaningful lessons on topics that matter.
However, with such an extensive variety of lessons, the subject options are somewhat inconsistent, ranging from "Video Library" to "General" to "Nuclear Weapons." While the filter feature ensures that lessons pop up under any relevant subject, it could be helpful to add a "Type" to the subject menu to differentiate lesson strategies or skills from curricular content. Also, the design of the website isn't flashy and can sometimes feel text- or link-heavy. Lesson plans are presented akin to a hyperdoc, with various links often in place of visual representations or embedded video clips. Even educators like visuals, so something as simple as screenshots of some of the resources would up aesthetic value and interest. And more stand-alone materials that support student reflection and self-assessment — no matter the topic — would help educators and learners gauge their individual and classroom progress toward a trusting, safe environment that makes it possible for this important work to happen.
Website: https://www.morningsidecenter.org/
Overall User Consensus About the App
Student Engagement
Featured lessons focus on controversial topics as they happen, providing a natural hook for learners. Strategies and multiple media that genuinely encourage student thought and questions help make content meaningful.
Curriculum and Instruction
Social-emotional learning, restorative justice, and equity are the heart of the lessons, primarily presented through media and discussion. Some resources to get feedback or have learners reflect on their own process would be useful.
Customer Support
There are tons of detailed explanations, links, and resources. Some multilingual resources would allow more learners to access materials. School-wide programs are available.