Product Review of K-TOWN'92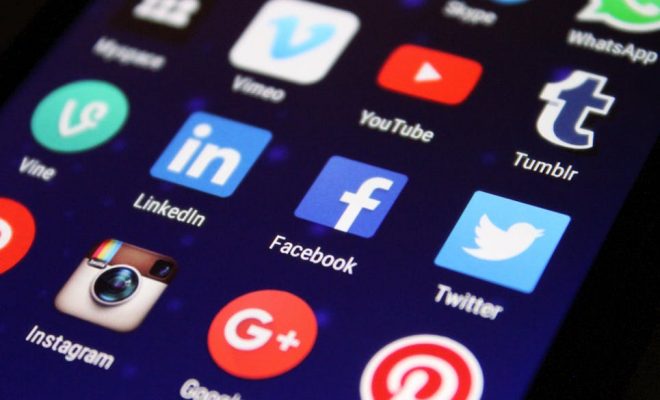 K-TOWN'92 is a website that uses video clips of media footage and interviews to bring new perspectives to the 1992 riots in Los Angeles. The website greets visitors with a short, captivating video trailer that culminates with the compelling question, "Who gets to tell the story?" In K-TOWN'92, the story is a culmination of many perspectives: Asian-Americans, African-Americans, journalists, Hispanics, perpetrators and victims of violence, and others who were directly involved in or affected by the riots. The videos are either from 1992 or 2017, which lets the viewer look on as the interviewees look back. Due to the sheer number of video clips available, it can be challenging to find something specific; it's much easier to just let go and see where the experience leads. There's some graphic content in some videos, so let your learners know beforehand.
An essential feature of K-TOWN'92 is the Map, which plots out 17 important events surrounding the 1992 riots on a map of LA. If learners get lost within the layers of footage, this map will provide some context. They can click on each event's number or click "next" to read a brief description of each event, along with the location name, and for some events, a photo. It's important to note that some photos are graphic or depict violence. The third main menu option is the About section, which offers a summary paragraph about the "multicultural riots" as well as short bios for the interviewees and contact information for the site.
K-TOWN'92 offers endless research possibilities, but educators need to be careful to provide learners with specific tasks so that they don't get overwhelmed. Below are some suggestions:
Cooperative groups: Assign cooperative groups of learners a specific category (1992 archival, 2017 archival, 1992 interviews, 2017 interviews, or 1992 news) of videos to research. Each group can select three video clips that represent a different perspective and create a presentation that shares the different stories. Alternatively, groups could create triple Venn diagrams explaining the similarities and differences between the three video clips.
Pairs: Assign each pair of learners one of the 17 events from the map timeline. Encourage learners to research that specific event, focusing on causes and effects. Provide each student with a hard-copy map of Los Angeles that includes the locations of the 17 events. After their research, allow learners time to meet with other pairs and exchange findings.
Individuals: For an individual learning activity, learners can create a double-entry journal where they choose three to five quotes from different video clips that are meaningful to them. To assess change and continuity over time, you can ask learners to find two quotes from 1992 and two quotes from 2017.
Primary source analysis: Students can analyze a video clip using APPARTS (Author, Place & Time, Prior Knowledge, Audience, Reason, Theme or Main Idea, and Significance) or SOAPSTone (Speaker, Occasion, Audience, Purpose, Subject, Tone).
K-TOWN'92 is a valuable resource for diving deeper into the social issues surrounding the 1992 LA riots, particularly race and social justice. The website puts learners into the role of researcher, and what learners find may surprise them. It's not the dominant narrative that they or their parents may be used to hearing, and that's the heart of the site: the untold stories. These are not neatly edited videos of historians recounting and analyzing events. Rather, there's a diverse array of raw footage, media coverage, and insightful interviews with people who experienced and felt the impacts of the '92 riots. This footage can clarify common misconceptions or generalizations without a teacher having to be preacher. Students will see and hear stories from people of various ethnicities, genders, and ages, both victims and perpetrators, and those seeking revenge and peace. They'll witness sites of destruction and repair, and hear from journalists and bystanders. The experience is totally open-ended, meaning there's no one way or wrong way to navigate the site. Wherever learners click, they'll find the stories behind the story of the '92 riots. Because there are so many types of videos and views represented, each student can probably find at least one video that is personally relevant or interesting, but probably many more.
The chaotic layout of the video clips, however, can lead learners to some wheel-spinning. There are hundreds of clips organized into only five columns (albeit with captions), so if learners are intrigued by a particular perspective or idea, they may spend a lot of time scrolling to find connections. Moreover, without a solid lesson or specific assignment that grounds learners in the dominant narratives, learners might easily get distracted or not "get" the site. Engagement depends on learners being drawn in by the clips themselves, since there are few opportunities for learners to interact directly with the material other than clicking clips to view them. With some prep work by educators, however, many high school-level courses — from history to English to ethnic studies, from sociology to psychology — can create insightful lessons using K-TOWN'92 as a resource.
Website: http://ktown92.com/
Overall User Consensus About the App
Student Engagement
A movie-style trailer offers a solid hook. An interactive map encourages learners to explore the events surrounding the '92 riots. Rich and diverse video clips have the potential for high engagement, but some learners might feel lost.
Curriculum and Instruction
The design encourages key historical thinking skills. Primary source videos from 1992 and 2017 get learners thinking about point of view, change and continuity, and cause and effect.
Customer Support
Brief descriptions about interviewees and an interactive timeline map give context to the people and events connected with the riots. The site doesn't offer closed captioning or additional teacher resources.