Product Review of JA My Way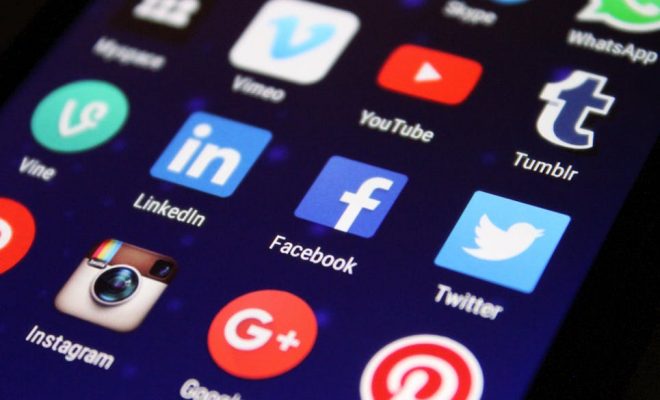 JA My Way is a free, web-based resource for financial literacy and career exploration and planning. It provides a variety of learning materials, from games to interactive templates to activities that help learners — especially those in high school — think critically and positively about their future, whether that be in college, business, or career. The website is divided into five areas: My Career, My Resume, My Money, My Business, and Resources. Each area has a variety of activities learners can complete, with a focus on practical advice. Learners can earn badges for working through different parts of the site.
In My Career, learners take a personality quiz and discover possible job and career field matches. My Money helps learners learn how to buy a car, save for college and retirement, make a budget, file a tax return, and handle other financial matters. My Resume walks learners through making their first professional resume. My Business helps learners create business plans and takes them through building and running their own business. The Resources section includes a wide variety of games, tools, and more, including two much more useful career interest questionnaires: The O*Net Interest Profiler is a quick quiz for all users, while the JA Profile Career Profiler Assessment is for learners over 13 and goes into more depth.
This section also includes:
A classroom-based curriculum called Excellence through Ethics, designed for grades 4-12
JA Finance Park Virtual, a simulation that covers many financial topics
$ave University, a game where learners must make the types of life decisions they'll need to make in college
JA High School, an interactive experience covering some basic financial topics
A printable High School Financial Plan
A JA Teen Budgeting Income and Spending Worksheet where learners learn about how to pay for college
A Battle of the Bands interactive where learners learn how income can be determined by the choices they make
The Video Room for entrepreneurs to learn what it's like to run a business
Much of the site's content can be used by learners as-is without any outside facilitation, but there are some resources that are designed for classroom use. The site occasionally displays some error messages that don't seem to have any impact on the experience. However, there are other broken links or outdated tech requirements (like Flash) that may result in critical errors.
JA My Way can be used in any class covering personal finance, college prep, career exploration, or business development topics. It might also be a good tool for counselors. Browse the site to learn about the many resources that are available, and choose the ones that best fit your needs. Get learners started on some interest inventories, and then dive into career exploration, personal finance, and resume building. Interested future entrepreneurs can work through the tools in the My Business section. Generally, allow learners to browse the site and work in the areas that are of interest and use to them. Independent time followed by small group discussions or classroom sharing might inspire learners even further. Teachers should check in with learners to see if they've found a satisfying career path, though. If they haven't (which is possible given the career/job coverage isn't comprehensive), it might be worthwhile to direct learners to other places on the web to find more information, or to connect with possible mentors.
Though most of the site's content is aimed at high school learners, there are a few resources for elementary and middle school as well, including the Excellence through Ethics program, which contains 40 downloadable classroom activities.
This content-rich resource is great for getting learners to start thinking about their future, including what kinds of jobs or college majors they might want to have, how to build a resume for future employment, and how to manage their own money. The activities, games, and instruction give learners control and allow them to explore different life options and try on different futures for size without any real-life consequences.
While much of the content is highly practical and useful, the first resource most learners will encounter — JA My Way's quick personality quiz — is unhelpful as a learning tool (although it could be a fun conversation starter). It consists of a series of image pairs learners choose between, and the results are arbitrary. Thankfully, the two other career interest questionnaires are much more helpful in matching learners with careers or jobs while getting them to consider what kinds of work they might enjoy doing. These two inventories are also just starting points and may not necessarily reflect a person's true interests or preferred work environment accurately. Still, they're a great place to learn about different types of career paths and even specific job profiles.
Past that, the five different sections of the site include invaluable information, resources, perspectives, games, and tools for helping learners learn about what's coming in college and out in the world. There does seem to be a blind spot toward more creative — or even more cutting-edge — careers, however. There's also a hefty focus on salary. Even so, learners should come out of this experience with tools they can immediately use in their lives, such as building their own resume, creating a business plan, following a budget, and exploring a new career path. Though educators can easily use this in their classrooms, most of the site is meant to be explored by the student, and its being free means they can keep using the site's resources as they have questions in the future.
Website: https://www.jamyway.org/
Overall User Consensus About the App
Student Engagement
It's got a clean design, and focuses on practical advice. Learners have a number of tracks to dive into, each with compelling, informative experiences.
Curriculum and Instruction
Varied activities include games, interactive tools, and real-life tasks to complete. Learners get a good foundation of financial literacy skills and career planning advice to help them plan life after high school.
Customer Support
This easy-to-use site is chock-full of online and classroom resources with links to additional external resources. Teachers can choose to focus on classroom-based materials or set learners free to use the online tools.