Product Review of Historias Para Armar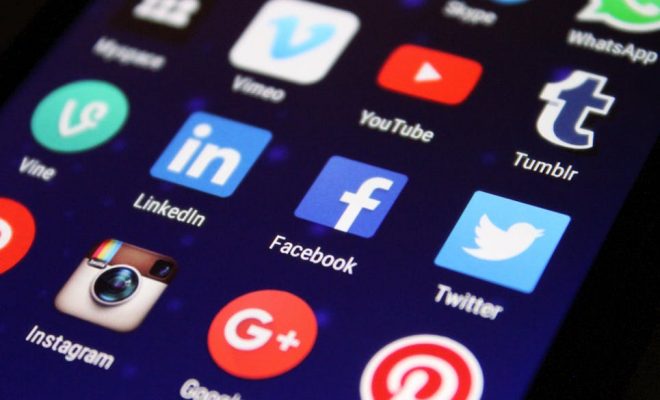 Historias Para Armar is an educational platform that's entirely in Spanish. All content and resources are free. Its features are organized into three distinct categories: Explorar (explore), Crear (create), and Contar (tell). Under Explorar, you'll find a collection of videos designed to help learners better understand different elements and approaches to storytelling. The miniseries-style educational videos not only address storytelling but also delve into ideas around collaboration, creativity, and practicing responsibility when engaging with the digital world. Clicking the Crear tab takes learners to a digital platform designed to help them put their ideas into writing. Access requires a username and password, meaning each learner can have unique access and revisit their work. The platform walks learners through selecting a setting, creating characters, and writing a story with a clear beginning, middle, and end. Embedded scaffolds include sentence starters, transition word suggestions, and more. All work can easily be downloaded into a PDF to save or share. The Contar tab explores different storytelling formats and offers a collection of detailed project ideas. All projects are rated based on difficulty: easy, medium, or hard. The Docentes (educator) tab includes lesson ideas, information about digital culture, an explanation of 21st-century skills, and a guide to designing a coherent and meaningful learning trajectory.
Use Historias Para Armar to incorporate 21st-century digital skills into the classroom and leverage media to help learners tell stories. It's ideal for Spanish dual-language programs and bilingual and Spanish-based writing classes. Learners can use media to create characters, design settings, and write stories. Though the project ideas might appeal to middle school learners and lend themselves to differentiation, the tools are likely more appropriate for grades three to five.
The Contar tab includes resources, lessons, and project ideas that can be used to supplement writing units. Use these resources to introduce learners to different styles of storytelling and publication formats. For example, explore Kamishibai, a form of Japanese street theater and storytelling, and use the included description, examples, list of materials, and step-by-step instructions to incorporate high-interest projects. You'll also find resources geared toward educators that address the learning trajectory, outlining key concepts about writing; that dive into 21st-century skills such as creativity, communication, collaboration, critical thinking, and trans-media storytelling; that explore the connection between storytelling and social-emotional development; and that expand on how to promote meaningful use of media.
Educators can also use this website to inspire and motivate young writers. The website explains different aspects of storytelling through an engaging and age-appropriate miniseries that chronicles two best friends as they explore and cultivate their understanding of brainstorming, developing characters, crafting problems and solutions, and other key storytelling and digital skills. These videos lend themselves as hooks to more in-depth lessons. The educational videos are also an ideal differentiation resource, presenting standard-based skills learner-friendly. The Crear tab, where learners can write their stories, is another feature that can be used for differentiation in the classroom. It's structured to help young writers isolate the beginning, middle, and end and provides suggestions to help them sequence events and make clear transitions. The digital storytelling platform also incorporates supports such as explicit explanations, examples, sentence starters, and suggested vocabulary that learners can access as needed. You can create assignments for the whole class or individual learners through the educator account. The activity creator allows educators to customize assignment goals and reminders. It includes incorporating a digital revision tool and self-evaluation activity as part of the assignment. Learners can access educator-created assignments through their own Crear account by entering the auto-generated code into the activity field.
Historias Para Armar integrates the craft of storytelling, writing skills, digital skills, and hands-on projects in a fun and engaging way. The variety of project ideas and the customizable assignment creator guarantee that the platform will appeal to a wide range of learners, though the tools are likely best for grades three to five. It promotes real-world connections centered around storytelling and writing, helping learners see how the process is at the core of the things they enjoy, such as movies and video games. It also provides clear tutorials on how to take story ideas and combine them with digital components to bring them to life through movies, video games, animation, and other interesting formats. The little explanations, vocabulary suggestions, and other similar supports empower learners to become better writers and help them stay on track. This website has something for learners, educators, and families, making it even more appealing. Offerings go a step further by outlining and explaining key concepts for educators. The snapshot provides insight into digital culture and its implications; the importance of storytelling and its value in developing coping and social-emotional skills; the scope of 21st-century skills and the importance of incorporating interdisciplinary opportunities into the learning experience; and ways to promote the responsible and creative use of digital media. Historias Para Armar also makes a good recommendation for families looking to enrich the at-home learning experience in a fun way. The Familias (family) tab includes detailed game and project suggestions to promote storytelling and digital skills that the whole family will enjoy.
Website: https://www.historiasparaarmar.org/indice
Overall User Consensus About the App
Learner Engagement
Educational videos, interesting project ideas, and an interactive writing platform will pique learners' interest. The user-friendly design makes navigation simple.
Curriculum and Instruction
The engaging mini-series, detailed tutorials, and project ideas explore storytelling and digital skills to complement and enrich creative writing units and lessons.
Customer Support
There's extensive support for both educators and learners. Educators will appreciate resources that tackle 21st-century skills and the learning trajectory, while learners benefit from built-in scaffolds that promote independence.