Product Review of GooseChase EDU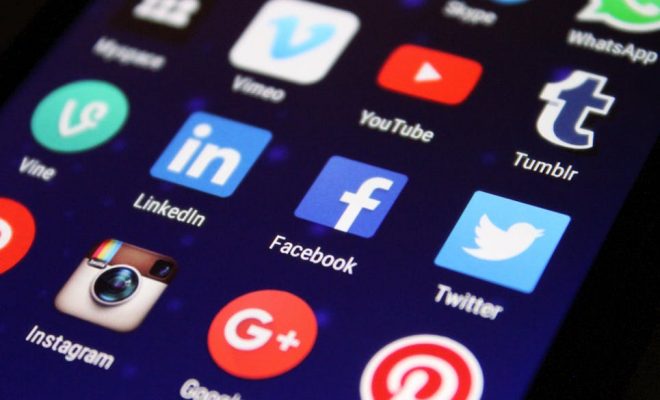 GooseChase EDU is a web-based platform that creates scavenger hunts for an app of the same name on mobile (iOS and Android) devices. First, educators go to the website to create a new game with a basic description. Educators then add missions to their game. Each mission is a scavenger hunt clue in three types: photo/video, text, or location. Photo/video questions are the most popular, where learners submit a picture or video (limited in length to 30 seconds). Text missions are completed by typing information. Location questions are interesting but less frequently used: The educator can set it so that mobile devices fulfill a clue by being in a certain area, down to a 50-meter radius (though they recommend 100 meters). Educators can access the games library, which has many educator-created scavenger hunts. Just be sure to check a game thoroughly to confirm that it's appropriate for your learners. When copying a game, educators are free to modify it as they see fit.
Learners use an iOS or Android app as they complete the scavenger hunt. Educators have the option to create teams and a starting/ending time for their scavenger hunt and then assign each mission a point value, which is tallied as teams make their submissions. When the scavenger hunt is over, educators can download all of the media that teams submitted — a useful feature should the educator create a movie or presentation or share some learner findings on social media.
The free version of GooseChase EDU is limited to five teams with one active game at a time. This option will be sufficient for many educators. The Educator Plus plan ($49 per year) allows for up to 10 teams of up to five devices each. This option also has an unlimited number of live games (more than one scavenger hunt can be live) and the ability to do individual games for 40 learners. The Educator Premium plan ($199 per year) has the same capabilities but with up to 40 teams or 200 individual participants. Beyond this, school and district pricing is available.
The types of scavenger hunts you can create with GooseChase EDU are limited only by your creativity. In language arts, try a vocabulary scavenger hunt; for the word "encumbered," learners could snap a picture or take a short video of themselves carrying too many things. If learners study using evidence from the text, have them snap photos that back up a certain topic sentence. In math, learners can find and submit photos of different geometric shapes or their solutions to problems. Teams could also submit videos (the maximum length is 30 seconds) explaining concepts like divisibility rules or strategies for multiplication facts. In science, learners could find different elements around the school or go outside and search for vegetation and wildlife. Physical education educators might have learners record short videos of different badminton or volleyball skills. World language educators could have teams submit short conversations, or they could name objects in a foreign language and have learners submit photos of those objects. If you're using the location-based option, take care not to place any location-based clues in areas with roads, cliffs, fast-moving water, or other hazards.
An educator can monitor all activity from the GooseChase EDU website during a scavenger hunt. Many extremely useful features are available to educators, such as removing submissions that miss the mark or awarding bonus points to teams. Most importantly, educators can send messages to teams, a great option for communication when a scavenger hunt occurs over a large area. Educators can also decide whether learners can see each other's submissions during the game or if they will remain private. This handy feature for shy learners or when GooseChase EDU is used as an assessment activity. After completing a GooseChase, it's a good idea to bring the class together to process some of the findings.
GooseChase EDU lets you create some amazing activities for any subject. Each step for creating a game has directions next to it, making the process a breeze. There is plenty of example games on the site, although the learning often doesn't go beyond identification. To make the most out of the tool, educators will need to create thoughtful activities that dig deeper, and it would be great to have a few exemplars on the site that illustrate how the tool applies to many subjects, using higher-order thinking. Allowing even lengthier video submissions would allow for more possibility: With a two-minute limit, teams could read a passage or provide an analysis that's more fleshed out and meaningful. And including an option to upload video only when connected to Wi-Fi would offer more flexibility.
Also helpful would be a built-in feature that could support learners by reading the clues. The location-style clues are cool, but a 50- or 100-meter radius limits their usefulness. Similarly, the devices that learners are using need to maintain an internet connection. This is a hindrance for classrooms that use iPads that connect to the internet only via Wi-Fi, as they can't take those devices in the woods or on a field trip and expect to be connected. An internet connection is necessary for live updates as the scavenger hunt progresses, but it would be an improvement to at least have the option to perform a hunt offline and upload media later. Even without these improvements, GooseChase EDU offers a truly engaging, dynamic way for learners to collaborate and learn.
Website: https://www.goosechase.com/edu/
Overall User Consensus About the App
Learner Engagement
Learners will love working in teams and being creative with these fun digital scavenger hunts, and educators can control how challenging the hunt is.
Curriculum and Instruction
The platform offers powerful ways for learners to show learning. Educators will need to create their own hunts to generate more meaningful learning and get creative to target higher-order thinking.
Customer Support
Directions help educators through the process of creating a scavenger hunt. Teams gain points, but educators should provide learners with more specific feedback.