Product Review of Google Drive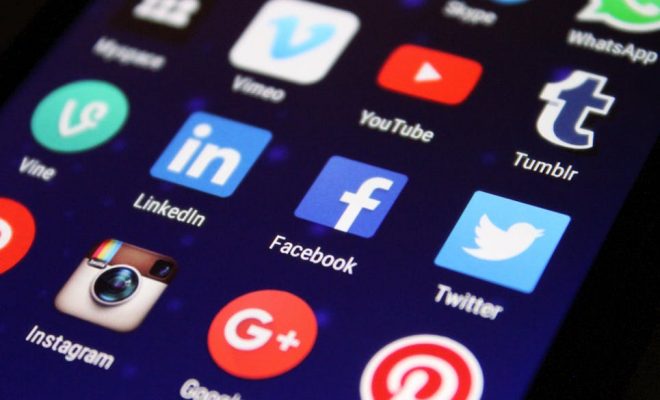 Google Drive is a combo online-productivity software suite and cloud-based, file-syncing service. Basically, it seems to do everything, giving you a place to store all of your files and the ability to access them from any device. Each learner needs a Google account to use Drive, which requires an email address. From there, a user simply clicks on the New button and chooses the type of file to create, with an option to load a template for many of the file types. Documents can be arranged into folders, and you have complete control over file permissions when you share a file, including whether others can edit it. Users can also add even non-Google-based files to the free 15GB cloud storage, and the files automatically sync to any device with the Google Drive application installed (iOS, Android, Chrome, desktop).
Once you've created a file and shared it, all users with access can see when other users are in the file and witness edits or additions they make in real-time. File organization is as easy as drag and drop, and you can also add a star to any file saved on Drive to make it easier to find; you can then view all starred files on one page. Drive has Google's search capabilities, including searching text within images and PDFs. There's a Suggested area at the top of the home screen to make it easier to find recent documents you've worked on. There's a lot to Google Drive, but the ubiquitous help options guide you if you get lost. Google Drive also includes many accessibility tools, including screen readers and options for Braille displays.
Users can see the version history of documents, see who made which changes, and restore previous versions. Any version can also be named, such as "first draft," "educator corrections included," etc., and you can choose to view only named versions. Users can also see changes made since their last visit to the file. Some types of accounts can also set up notifications to receive alerts when changes are made, and users can set up offline access within Chrome. Google regularly improves and enhances Drive, adding new integrations, security measures, and accessibility support.
Google Drive is a versatile option for educators and learners, and it should perform most or all of the functions you and your learners need; there are also countless third-party add-ons to extend Google Drive's abilities. With Google Drive, you get word processing, spreadsheet, presentation tools, and several other Google applications such as Forms, Sites, and Maps. Add in multiple users' ability to edit documents simultaneously, and you have a real tool for learner collaboration and educator feedback. Educators can use Google Drive in combination with Google Classroom and Google Assignments to make assigning and grading work easier. Admin-level accounts have additional functionality and options from the administrator's console, including the ability to export all G Suite data in one step. Paid users can see file viewing data over time and can study viewership trends.
Use the colored and labeled cursor of every other user to identify learners while they work on an essay, a spreadsheet, or a class presentation. There's even a window for chatting while you work, and comment threads can be added throughout the document. Projects ripe for Google Drive might include writing workshops, group projects, class discussions, and peer reviews. The open-ended nature of this tool allows learners to use it as they want or need to and allows educators to use it in any school subject for any number of assignments and projects. Make sure, though, that each learner understands how to sign in and out of Google Drive — if it's being used on shared devices — to maintain privacy and security. Along those lines, schools should be aware of their sharing settings, as data breaches have happened. And note that if kids aren't using it with a Google Classroom account, kids under 13 will need a parent-supervised account to start.
The office apps alone make Google Drive a fantastic free tool for your learners to use when collaborating on and completing assignments. It's easy for them to learn how to use word processors, spreadsheets, presentation software, and more, preparing them for real-world job experiences, especially in today's distributed workforce. Most functions are intuitive, but the help area provides advice when needed.
Since Google Drive also includes several other applications, such as Google Forms, Drawings, Maps, Sites, and other Google and third-party apps, learners can use whichever applications work best for their projects and spend additional time exploring and learning on their own. The collaboration feature is one of the most useful and important, as it makes something difficult in other applications easy. The real-time syncing allows users to edit the file simultaneously, so group projects can be considerably more efficient, and there is a one-step option to quickly email fellow collaborators in Docs, Sheets and Slides files. And learners with limited internet access at home can set up offline access so they can continue to work — albeit without real-time collaboration. The only real downsides to Google Drive include confusing group folder sharing and the necessity of signing out when multiple users share a device, but once learners get the hang of how it works, it's a no-brainer application.
Website: https://drive.google.com/
Overall User Consensus About the App
Learner Engagement
The well-integrated Google Drive has a clean, colorful interface that makes creating, collaborating, and organizing fast and easy. Productivity takes the lead as synced files and projects can be accessed on any device.
Curriculum and Instruction
It's an ideal platform for learner assignment submissions, group projects, and educator feedback. Collaboration in real time and easy access to materials make this a versatile productivity tool.
Customer Support
Google is well known for the quantity and quality of its support materials, and Drive is no exception. There's seamless integration with Google Classroom and Workspace for Education and broad accessibility.