Product Review of Google Arts & Culture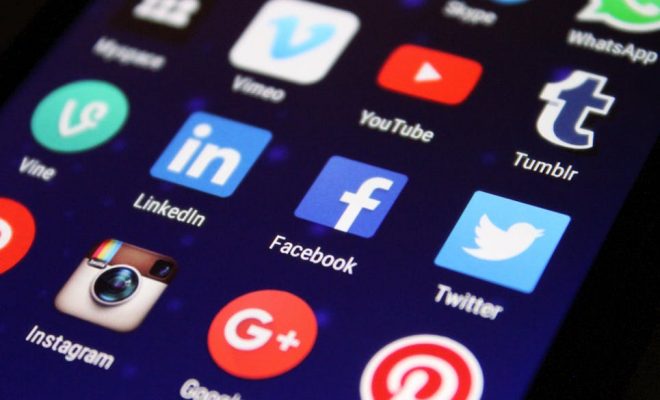 Google Arts & Culture is both a website and an iOS or Android app that provides free access to art, culture, and historical collections from around the world. The site is well-organized and easy to navigate. It allows users to explore by specific museums' collections or themes, and to filter by movement, artist, historical event, historical figure, medium, and more. Some resources can be browsed by geographic location on a map, by dominant color, or in a timeline, allowing learners to easily compare works from the same time period. There's plenty here to explore with your family or class, from Impressionism to civil rights to fossils.
In addition to more conventional museum holdings, the site includes the ability to tour famous sites and landmarks and visit outdoor art installations, as well as non-art locations, such as CERN. Users can also visit many works inside the museums using Google's Street View. Some items include the Explore Connections option, which is almost like a two-dimensional stream of consciousness array, linking images by criteria such as location, material, style, time period, etc.
The site includes the latest news related to museums, collections, and events as well as nearby places to visit in person (with media of their collections). There are layers and layers of resources, from visual media of artifacts to virtual tours to "stories," which provide written context to a series of artifacts. When learners dig into a historical event, for instance, they'll find curated stories, images, artifacts, and timelines from a wide range of collections. The site also includes links to interactive experiments that demonstrate the interplay between technology, art, and science. Beyond just exploring, users can "favorite" any of the resources on the site and easily access them all from the Favorites page. In addition, they can create different galleries of their favorited resources — based on any theme they like — and share those with others, which could align with a specific classroom activity or assignment. Though the collection is impressive, it's not comprehensive, and educators or learners might notice some gaps even with major artists.
One thing to note and be wary of is the Art Selfie feature. This is exclusive to the app, and went viral in early 2018. This feature allows users to take a selfie and get matched with paintings from the app's library. Learners are likely to love this feature, but the learning potential is slim and privacy is a concern. This feature has also been criticized for offering few decent matches for people of color.
In an art history course, learners can explore the site to fuel their own study, or educators can incorporate works that represent specific artists, media, or movements in teacher-directed lessons. In a studio art course, educators may want to use the site to model different styles that learners will learn about and apply to their own works of art. For U.S. or world history courses, learners can take virtual tours of historical sites or museum exhibits related to an event. Additionally, through the timeline options, learners can discover art that was made during the same time period all around the world — a useful way to learn about world cultures. Environmental science educators may want to have their learners watch videos or examine artifacts to explore national parks. Regardless of the subject area, educators can direct learners to the site for research that would add to a more complex view of a time period or area of study. Have learners pick a few items on the site and delve deeper into their historical context: Learn more about the Harlem Renaissance after studying a portrait of Langston Hughes. Discover the processes of Japanese wood block prints after studying colorful artwork made with that method. Or study historical photos of important leaders of the 20th century and then combine that with history lessons.
Teachers will be specifically interested in the Favorites feature of Google Arts & Culture, which allows educators and learners to mark any of the resources for easy retrieval later. Users can then create custom galleries surrounding assigned topics, whether they be about certain people, art movements, or parts of history. Learners can then use those as a portfolio or a backdrop for other school work. Teachers should also check out the Themes section, which features expertly curated resources, including readings. These resources may inspire lessons or units, or learners could be invited to explore and choose one theme to use as a springboard for a research project. Also, make sure to check out the Nearby filter: It displays the collections closest to your region. This can be an excellent way to familiarize learners with all the great art within their reach.
There's no doubt that incorporating more art and culture into the classroom — no matter the subject — is good for learning. Google Arts & Culture makes this easier, providing educators and learners with an incredible collection of resources that will enhance any lesson, activity, or assignment. The challenge for educators is that it's completely up to them as to how to best use the site to support student learning. While the site's collections are easily browsable and well-curated with tons of compelling material, there are no lesson plans or even an introductory tutorial to introduce what's on offer. That being said, the curated collections will readily offer connections to your existing curriculum, and could also inspire new lessons or units. The thematic collections themselves (blending all types of media and commentary) can give learners a model for how to do their own curatorial work in an art history or history class.
In terms of learning, there are a few standout offerings. The virtual tours of museums and sites, videos, experiments, and artifacts are particularly engaging for learners. The Favorites feature can allow educators to share curated media with learners, or enable learners to create their own galleries to demonstrate knowledge or provide visuals for assignments. Pairing this curation with writing assignments could be fruitful. For schools that don't regularly take field trips or aren't close to many museums, the museum-based browsing can offer a fair approximation, especially those museums with the Street View option.
It's easy for learners to fall down the rabbit hole of exploring art and history of the world by following the related links. But it's more than just a site to peruse; you can also search more deliberately for resources related to a school assignment or personal interest. The site really allows learners and educators to explore, discover, and play with art and history in ways that static art museums just can't do.
Website: https://artsandculture.google.com/
Overall User Consensus About the App
Student Engagement
The compelling collections will appeal to art and history lovers. Learners will enjoy exploring museums around the world, and the well-curated collections will add new dimensions to learning.
Curriculum and Instruction
Teachers can easily incorporate the site's stunning, interesting, and expansive media — well-organized into collections, themes, and more — into lessons. Learners can explore on their own, broadening their knowledge of art and history.
Customer Support
There's no specific support for teaching, but the themes and collections make it easy to adapt resources for the classroom. It's fairly accessible, but interactive features can prevent keyboard navigation.