Product Review of EduTyping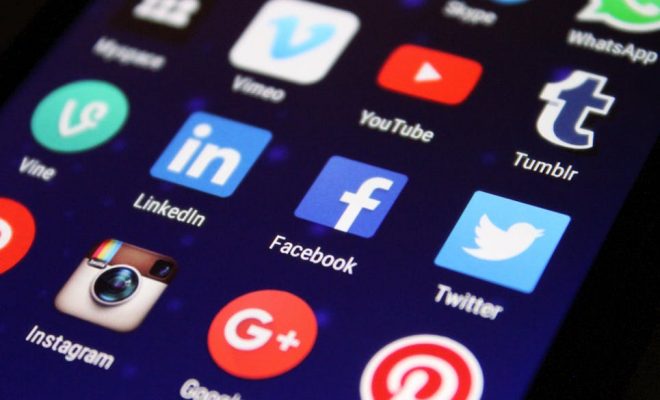 EduTyping is a comprehensive K–12 keyboarding and computer technology curriculum with hundreds of lessons and content at two levels. EduTyping, Jr., intended for the elementary level, introduces the keyboard row by row and focuses on sight and high-frequency words; it includes video introductions to lessons. EduTyping Secondary is for middle and high school learners and presents a more traditional sequence of touch-typing lessons. Both levels include an extensive array of lessons, reinforcements, timed tests, and other features to gradually step learners through sequential lessons, with the content being added or refreshed regularly. Both also include interactive games with multiple difficulty levels, topical typing material, and choose-your-own-adventure content to keep learners interested and reinforce lessons. Plus, there's a grade-by-grade curriculum for K–5 that addresses the differences between younger elementary learners and older ones at a more granular level. Learners are graded in real-time as they type, which provides immediate feedback to educators on learner progress, typing speed, and accuracy. After each section, learners earn XP, see their typing duration, and receive a words-per-minute (WPM), accuracy, and star score. Once they learn the basics, learners tackle the practice library, which includes interesting, content-based paragraphs. They can also spend time with the EduTyping Notepad, a sandbox area for learners to practice typing whatever they like, or where the educator can assign or dictate content.
Additionally, both levels of EduTyping include a Tech Readiness unit that teaches technology basics, cybercitizenship, and plenty of Computer Applications lessons on word processing, spreadsheets, and presentation software through printable worksheets with the Secondary level going into considerable detail. Once learners are done with the curriculum, educators can print certificates of completion. Educators can also set letter grade equivalents, typing speed and accuracy goals, and benchmarks for learners, as well as toggle on or off settings such as playing games, using the Backspace key, or seeing the Class Scoreboard. Educators can also preview all lessons, remove lessons from the sequence, see answer keys, and access printable lessons to extend the learning. Educators, school administrators, and district administrators can make and share custom lessons and tests, tailoring content to the classroom, school, or district goals.
Educators can use EduTyping in any K–12 classes, including mixed-age classrooms. Since it includes two distinct levels of curricula, there's no need to worry about boring older learners or moving too quickly for younger ones. It also adapts to learner performance and can give real-time feedback, so it's easy to differentiate. Additionally, the Computer Applications content can be used on any available software, including Microsoft Office, Google's apps, or any others, making it easy to implement. There's plenty of help for how to use EduTyping on the site through how-to videos and webinars. Educators, school admins, and district admins can have their own accounts, oversee multiple classrooms, educators, and schools, keep tabs on learner progress in real-time, and run various reports.
Because educators can create their own content, they can use the opportunity to teach learners about other subjects they're learning, or about an upcoming school event. Since learners can access this resource from home, it also works well for distance learning. If educators have learners who already know the basics and thrive with more choice, they can allow them to explore the content in whatever order they want. Classes can also watch the videos and the practice lessons assigned for homework, depending on device access for learners in each classroom. Though there's no built-in social component, educators and learners can create friendly competitions, reward milestones, or set up custom tests that kids design for each other.
EduTyping is a very thorough typing curriculum that starts learners with the basics, going through very gradual steps, beginning with the home row and continuing to typing meaningful paragraphs. Learners systematically learn new skills, a practice previously learned skills, and do periodic reinforcements for their lessons. This keeps their fingers limber and their skills up to date. They also do regular timed tests, which provide additional feedback to both learners and educators. There is also a section — customized for each learner — where learners practice their problem keys. Once learners learn all the individual keys on the keyboard, the program transitions to content that will likely be relevant to their interests, such as current news stories, subject-based content, and pop culture. Earning XP and badges as they level up their typing skills will motivate learners, and the choose-your-own-adventure content will put them more in control. Learners can even choose a theme for their EduTyping interface, making the experience feel more personalized.
Learners of all levels can also learn how to use real-world applications they'll be using during their education and in future jobs, like word processors, spreadsheets, and presentation software. Older learners also learn more about the workplace, while younger learners learn how to use the parts of a computer, proper typing techniques, and cybercitizenship. Combine these features with the simple navigation, pleasing design, and customization options, and you have a comprehensive program that takes learners way beyond the home row.
Website: https://www.edutyping.com/
Overall User Consensus About the App
Learner Engagement
The clear, colorful interface makes it easy to dive into lessons; the themes, games, choose-your-own-adventure stories, and interesting content keep learners working hard; and the real-life practical applications finish it all off.
Curriculum and Instruction
Learners learn to type with practice and repetition. With small steps set as the default, educators can customize the lesson path to allow more advanced learners to skip ahead, or make custom lessons for learners who need alternate content.
Customer Support
The website guides learners on what to work on next but also allows them some freedom to skip around, play games, or craft stories. The site gives educators and admins extensive support for customization and tech help.