Product Review of Don't Let the Pigeon Run This App!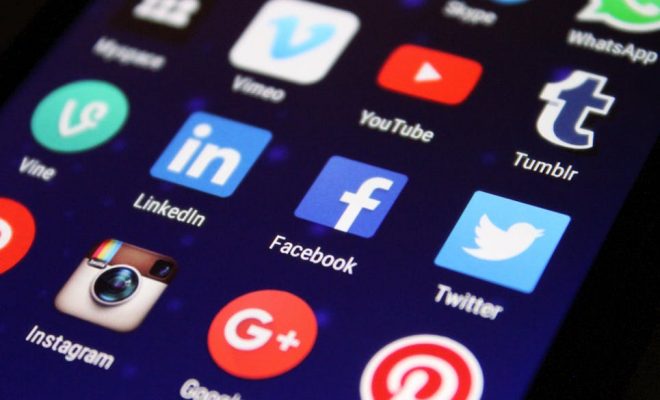 This is a fun app that allows you to create your own story with Mo William and his pigeon. The bus driver asks you for your ideas for a story, and the app develops a fun story for you to enjoy. You can create more stories by simply shaking the penguin and watch as more stories are developed for you. A fun voice-over is provided by Mo William himself.
Website: https://apps.apple.com/us/app/dont-let-pigeon-run-this-app/id459749670
What Users Love About the App
"First off, this game is great. I got it for my sister and she loves it. I have no complaints, but one suggestion. For the voice recording, I find it cute but kind of annoying that the Pigeon always says "I have a frog in my throat." I think the app should kind of make your voice sound like the Pigeon's. I know this is complained about often, but THE BUS DRIVER NEEDS A SKIP BUTTON!!! I listen to him OVER and OVER and it also gets annoying!"
"I know the app won't have further updates, but I just wanted to point this out in case minds are changed. Other than that, the game is fantastic. My sister and I put all sorts of wacky things into the stories. The game is awesome and it deserves five stars. If you're reading this, please don't listen to the bad reviews. 👍🏻👍🏻👍🏻"
"I almost didn't let my daughter get this app because of the issues noted. But I found a fix! Unlike other apps, this doesn't automatically ask you for permission to use the microphone. You have to download the app then go in to your phone settings—privacy—microphone and then click for the app to have access to the microphone. She has enjoyed the interactive nature of the app!"
"I had the same problem and contacted support and they replied very quickly with a solution. "Be sure that you've enabled the app access to your device's microphone. You can check this setting by opening the Settings app, clicking "Privacy", and then "Microphone". Mine somehow got turned OFF during the latest IOS upgrade."
"My four-year-old som loves this app! It's easy to use and the customization makes the story fun every time. My son also loves the 'how to draw the pigeon' part. The other night he drew the pigeon using crayons and paper and did the whole narration just like Mo does. I have not laughed so hard in a long time. It's great!"
What Users Dislike About the App
"I purchased this app for my 5 year old granddaughter. She is a fan of Mo Willems and so am I. She loves creating the stories and hearing them played back. However, the options are repetitious and there is only one story. At $5.99, there should be additional story options. Please add more choices."
"As a lot of reviews say, this app needs updates. I was completely able to play the game on many different IPad versions. I enjoyed the game but it lacked well, extras. It is made for young kids after all. (Not saying adults or any age for that matter can't get the game and play it.) My opinion is that this game is good, BUT IT NEEDS AT LEASET ONE UPDATE. Thank you and goodbye."
"I should have believed the negative reviews of this app. The animation helping kids to draw the pigeon for the first time is cute – but I already knew how to teach my students how to draw the pigeon. The create a story function appears to be broken – just doesn't work at all. The Disney website says that there are no plans to update the app – it would have been helpful if that was made clear in the app description. I wish there were some way I could get my money back. I will be deleting this app from my iPad as it is a waste of space. I was hoping for something so much better given the association with Mo Willems 😕"
"Please let the pigeon do more on this app! C'mon! I gave you more than five bucks."
"It's a cute app, and my kids get a few giggles. However, it doesn't do a lot. There is one simple story line repeated back with your additions, like voice-recorded Mad Libs. You can also draw the pigeon with Mo, but that's it. There is very limited play value for the money."
"We hope you'll update with new story lines, Mo characters to draw, a chance to animate your drawing, read alongs of a pigeon book, or video clips or something else. (Your app developer would let you. True story.)"
My two kids (and I!) love the Pigeon books and cartoons. This is a great idea for an app; basically, your kid records his/her voice and it plays a story like a mad lib with whatever topics they choose. The problem is there's only one story, and it gets old pretty quickly. The entirety of app is that story and a single drawing lesson from Mo Willems. While I'm very happy this has a single price and no in-app purchases, and I like supporting the author, for six bucks I hoped for more content.
This game is bad I used to have this game on my iPad I redownloaded it on my phone I tried big pigeon it said to allow microphone I taped allow then I clicked it again I went to big pigeon and when I pressed the button to record my voice it went back to the menu I tried again the same thing happened I was really mad cause I really wanted to play I tried one more time but it still did the same thing I was so mad at that time I wanted to punch the frickin bus driver I was like okay I think it's time to delete this I knew I could do egg and chick but those were boring I only liked big pigeon so I deleted it and I was very sad I really wanted to I still remember when it worked I loved this game so much but for now it's dead to me edit:okay I downloaded it again and it did the Same thing I don't know if it's my phone the game or anything a deleted and redownloaded the app like a million times and one time they button turned red but I couldn't stop it for being red I deleted the game and re downloaded it once again and it did not do the same thing and I was so mad I just wish it worked.