Product Review of DOGO News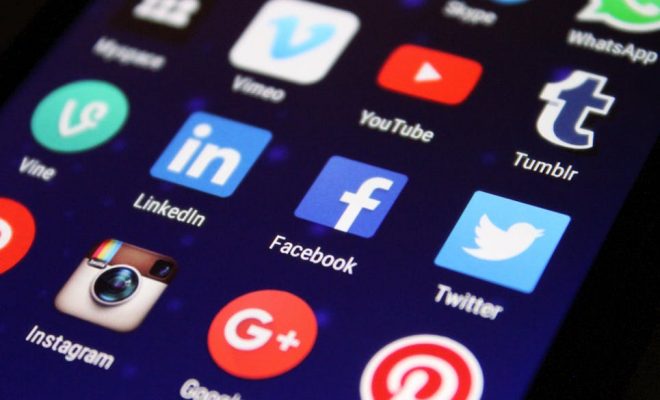 DOGO News is a web-based source for articles on current events. Articles can be searched in grade chunks from K-12 but will most likely engage upper elementary and tweens the most. Content ranges from serious to silly and is broken out into current events, science, social studies, world, environment, sports, video, and fun. Articles are several paragraphs long, and spiced up every few paragraphs with an image, infographic, or video.
Quizzes and questions that can be assigned online or printed are included for each article with the Pro subscription. These help assess reading comprehension, critical thinking, vocabulary and parts of speech, and general content. While the assessment questions are a good starting base, educators will want to develop further questions or activities to get learners thinking more deeply. Articles also feature comments sections where learners can discuss what they've read and perhaps think more critically. Spanish options in the Pro subscription transform DOGO News into a truly bilingual site that goes beyond article text translation. There's Spanish narration for all articles, and assignments are in Spanish too. Combine this with the way the listening mode highlights the sentence as it's read, and you have useful supports for Spanish-speaking ELLs. The videos and text within infographics, however, aren't translated. In terms of equity, there are also offline resources available for purchase, which could be helpful for homeschool or for families without computer access at home.
DOGO News features a classroom management system that connects with Google Classroom, Microsoft Teams, and Clever. Teachers can use this system to easily direct learners to specific materials. Barring that, articles include an embed code educators can use on class websites. DOGO News has a ton of content, so educators might opt to assign some materials but then let learners choose to read what they want when they don't have any specific assignments.
The listening feature would work well in both whole-class and individual scenarios. For an entire classroom, educators can project an article as it's being read, taking advantage of the helpful highlights emphasizing each word as it's read aloud. Learners can also listen independently, so they can pause or listen again if needed. A fun perk is getting to choose the narrator voice, each with a slightly different accent or intonation. After listening, learners can research additional information and create a short podcast or newscast in small groups. For Spanish classes, the listening and podcasts or newscasts can all be done in Spanish.
A toolbar to the left of each articles has some useful features, especially the citation generator. With this feature, learners can generate citations in different formats, which will work well for a research assignment. Since learners will have the citations formatted already, educators can instead focus instruction on skills like annotation, helping prepare learners for competitions like National History Day or major research projects in college. The online comment sections are also a cool way to encourage learners to get civically engaged, and educators can combine this with digital citizenship lessons to encourage responsible commenting.
DOGO News offers strong content variety, making it useful for various subjects from science and Spanish to social studies and language arts. Pretty much any class that regularly integrates or wants to increase use of scholarly current events, research skills, or Spanish can find an article that'll pique learners' interest. And since the site is regularly updated, classrooms can return to DOGO News through the year and make it a core part of their curriculum.
DOGO is one of many student- or kid-focused news sites, but what's special about it is its combination of regular updates and supports for readers. Every DOGO News article features multiple strong visuals (maps, infographics, photos, or videos). These help to enhance the content and encourage learners to continue reading and understand what they've read. Videos are short and tend to be interesting, but they may or may not have captions, since they're curated from various other outlets. There are also bolded key terms that learners can click on to get a dictionary excerpt. The standout support feature, though, is the audio feature that reads text aloud and highlights the text. This feature is available in both English and Spanish. A feature like this is commonly found in more robust e-readers but not in news sites. Other premium features, like the ready-to-go assessments, serve multiple purposes. They're efficient comprehension checks as well as grammar and vocabulary builders. The critical-thinking challenge is a good reminder to learners to push beyond recall, but these are limited to one question per article, which some educators may find lacking.
The articles themselves cover a wide range of topics and feature a healthy amount of diversity, including representation from different cultures and global contexts. Unlike some competitors, DOGO News also has articles that dig into controversial or challenging political topics like police brutality and reform. Teachers should note, however, that while these articles are written by professional writers, the writers aren't necessarily journalists.
Website: https://www.dogonews.com/
Overall User Consensus About the App
Student Engagement
Site extras like user profiles, article audio, videos, and comments draw learners into timely topics. The questions and quizzes might make things feel too traditional. Design isn't up to par with some competitors'.
Curriculum and Instruction
It's easy to connect learners with age-appropriate current events content and discussion. The Spanish-language support expands its reach. It's up to the teacher, however, to embed more rigor and critical thinking.
Customer Support
Translation and audio supports help ELLs and Spanish speakers. Articles have definitions and strong visuals. Closed captioning isn't universal. It'd be useful for educators to offer feedback on discussion.