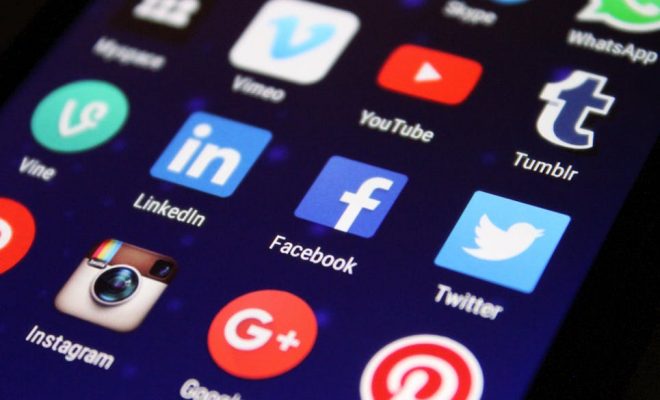 Let data work for you, not against you. Managing data can often be a challenge for school administrators and educators; Clever provides a solution. You no longer have to struggle with updating your class roster because of transfers or withdrawals; instead, use the Clever app to automatically update your rosters. Say goodbye to the old method of exporting data and become more efficient using this platform.
Website: https://clever.com/
What Users Love About the App
"My district switched to a virtual learning environment due to Covid 19. Clever allowed both students and educators to access necessary apps with ease. We also tested new apps and became aware of options we didn't know existed. Typing a few letters provided users with potential app choices. It's also possible to create a group of "favorite" apps within the portal."
"Clever makes it so much easier to use technology with students, particularly young ones! They don't have to remember separate usernames and passwords for the multiple websites I like to use with them.
We use this clever portal for my kids' online learning courses. It's a portal with multiple apps together, just feel it's easy to manage all of the apps that my kids online learning. Our current school zone is using the app, which has the most important app called "Schoology", it includes all the links that my kids class uses. Like the teacher's zoom links for online learning, teacher's updates for each class, other teachers' webpage that my kids can check as well."
"The Clever portal works amazing when it works. The best parts are that all of the students' information and links are in one single page. This is also the same page they use to login to their Chromebooks, so it makes it super useful for little kids."
"I love that students can log onto Clever with several different methods. They can use their school email, their student ID or even a unique QR code that they hold up to their laptop to log on. We can even help them find their passwords if they forget them. Clever also holds lots of different applications and home screens for all of their teachers. Almost like a virtual classroom. For example, in my homepage, I have the apps listed for them to easily access their student textbook online, their Vocabulary.com practice site, Canvas (Where they turn in online work), and other useful apps. Their are TONS to choose from. Students can also message you on Clever directly if they need help (Only to teachers)."
"I like that with the Clever platform you can easily sign on to just about any website or application that you can imagine. It has excellent applications in the school environment and almost all educational websites and applications are available to connect with. If you don't already have an account on some websites it will set one up for you, or guide you through a quick sign up process using the information connected to your clever account. I have found this most useful when I connect the websites and applications that I use the most and then organize them into a "class" or group where I can then click the link for a single sign on."
"The Clever Portal is a one stop shop for teachers and students to easily access the district resources. Teachers and students do not have to toggle through several documents to find the links to district purchased resources."
What Users Dislike About the App
"The search option isn't as accurate as we would like for it to be. You have to be sure to include the correct name of the product you are searching for in the system."
"The only thing that I dislike is navigating to find the apps or websites that you use the most. I think that it could be easier to access these areas of the website. At the moment there are a lot of categories and groups which make it difficult to find exactly what you are looking for unless you use the search tool."
"The problem with having a one-stop-shop like this is that if there is an issue with it on the user end or the clever side it could be catastrophic for users. In this case, the users are small children so it can make some problems that are simple becomme very large issues."
"(1) It's not that user-friendly, every time I have to log on again when restarting my computer. (2) Besides, there's no way to turn in my kids' homework by phone, too much trouble when I try to submit my kids' homework. Every day when I try to submit their homework, I have to take pictures of their homework and then send to my email address, download from the computer and then submit. It would be great if I can submit kids homework by cellphone. (3) Another parts I don't like is it's said that people can manage multiple accounts through one page, like family accounts, but I haven't set up successfully yet.."
"This portal works best with Chrome. Students who used Internet Explorer and Apple products had difficulty signing in, causing a delay in learning and proceeding with instruction. Some of the apps in the "relevant resources" section weren't purchased by the district."