Product Review of Capti Voice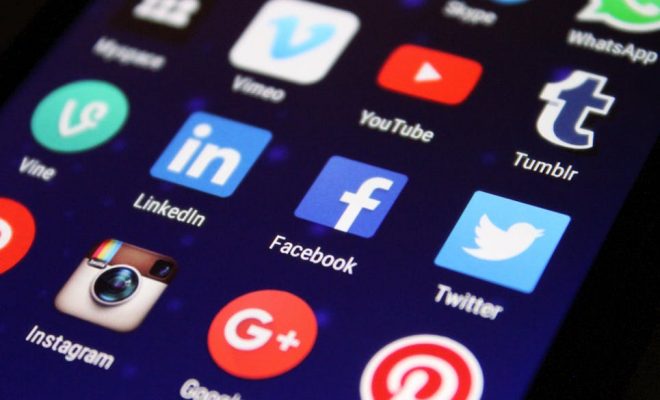 This app allows educators to personalize reading content for each of their learners. It supports all subjects, including ELA, SpecialEd, ENL, and World Languages. Teachers can prepare materials, tests, quizzes, and they can monitor learner activity in real-time.
Website: https://www.captivoice.com/capti-site/
What Users Love About the App
"I've been using Capti for a few years now and have used all methods for adding content. I find that copying the URL is usually easiest unless there's a lot of extraneous text at the top or bottom. When that happens, I copy the text I want to have read and paste it into Capti. I don't have a lot of time to sit and read articles, so it's nice to load up a playlist for listening to while driving, washing dishes, whatever. It's awesome! I have even loaded up some online books from free-book websites. Honestly, the only thing better would be an app that reads the page you're on. I'm not sure if that already exists for iOS."
"I like this app a lot. I tried a few other apps that do text-to-speech. This one almost has everything that I am looking for. 1) It allows for browser loading and pulling the text into the reading queue. The addition to the queue log is pretty fast. I am amazed at how easy and fast it is. 2) It will keep reading through the queue and doesn't require prompting. This is great for when I read a book late at night and fall asleep to the monotonous voice. I don't suddenly get jolted out of my slumber due to the sudden change. Tip: if you put your phone on silent, it will vibrate when it moves to the next article. You would have to turn off the vibrate while on silent to make it stop vibrating."
"I'm a doctoral candidate, and this helps so much with reading articles and highlighting and making notes. I found this a few years back, and I pay the monthly fee, but I don't mind because Capti gives me back MY time in the day, and that's priceless. I can import from Google Drive or iCloud, or OneDrive, or write new text. I have even copied my long text messages and had Capti read them while doing other things. Capti can even change the voice and the speed. I pay monthly, mainly for the voice choices, but there are standard free options if you don't do monthly. I wish it were cheaper, but that's because no one likes spending money when they don't have to."
"I've only recently discovered text-to-speech software. This app makes it easy to read PDF files on the go. Sometimes, I want to review a document before going into a meeting, and I can do it discreetly using my phone. I've noticed the increase in comprehension utilizing text-to-speech. I have yet to explore the notetaking features. I would recommend trying the software for anyone who feels reading is a little more challenging for them."
"I've been using the online site "Free edition" to cut and paste my work in progress and get a nice 20 minutes a day of narration. It is very useful to hear a narrated version of my work as well as read along in real-time for editing as well. Using the Capti Voice app on my iPad, I can listen before sleep absorbing the progression of my story that I find inspirational to my writing process. I also email my work to my iPhone, where I cut and paste right into the app and listen while at work for further review. I then email myself ideas and edits garnered along the way. The UK Peter voice is ideal for my high mountain fantasy novel. Just thought I'd share the current process that this great app makes possible. Its uses are unlimited!"
"I have a long commute by car to the hospital. I copy and paste emails of interesting cases (and more) into Capti to listen to while driving. So, by the time I get home, I'm caught up with extra 'reading' and can concentrate on the family. Very useful."
What Users Dislike About the App
"To be able to add much more content in a much easier way, Capti Voice Narrator should be AirDrop enabled. Without this capability, I find adding content to this app on the iPhone rather difficult. I found a perfect article I would've liked for this app to read on Flipboard, but there is no way to share it.
"App is simple and works well, but does not have compatibility with the control center. This means when you lock your phone, you will hear the speech, but you will not be able to pause it. You will have to unlock, open the app, and pause it there. It is such a hassle, and I'm only giving it 4 stars because they put night mode in it."
"When I snap a picture, it either does not process it, or it shuts down. Before you guys start charging people, please make sure your equipment works. I've been a Capti user for a long time. Please don't disappoint; please fix the glitches in your system. Or return my money because I've already wasted two or three bucks on taking pictures only to be bumped off or see the little red exclamation point flash."
"Things that could be improved are: 1) The voice. You can't change the pitch and other attributes to improve the voice. Also, there are many system voices, but you are limited to just the handful, and you have to buy from a specific list to get other voices in the app. I wish I could add the customized voice that I want. 2) You can't select where to start again. You have to go according to the app's progress or page separation."
"There is one issue with the current version. Sometimes, it jumps backward and repeats the same section over and over. This problem is related to the network connection. Once connected, it jumps backward. It seems something is wrong with the sync module. Another issue is that loading a book requires a network connection because it defaults to uploading the book to the website. This feature should be optional."