Product Review of Bitsboard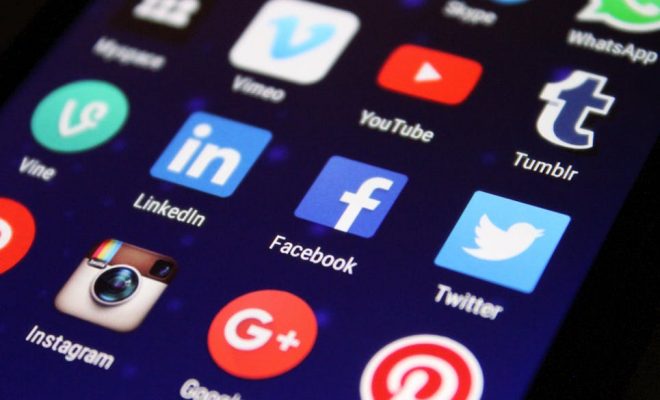 Create your own personal study set or download from educators or classmates. There are tens of thousands of beautiful flashcards. Bitsboard is your point of call to be a proficient reader, speaker, and master of vocabularies; it also helps you learn to spell. The app can be customized to fit your needs.
Website: https://apps.apple.com/us/app/id516842210
What Users Love About the App
"Seriously this app is incredible – almost endless possibilities to teach a wide variety of material in a wide variety of ways – in particular if you are willing to create your own boards. I have used very extensively homeschooling a child with special needs – and it has been an invaluable resource. My teen daughter creates her own boards to study spanish and science!"
"All four of my kids have loved and learned from Bitsboard for the past 8 years! It's an App the whole family can use! We love Memory and our kids learned the World Flags, Cities, Animals, Vehicles, Spanish, YOU NAME IT, beginning around 18 months old! We love the 4-player feature so that "Mommy and Daddy" can play too! When I needed help with the app, Michael Reining was quick to respond to my needs! He was so helpful and made everything right again! Bitsboard is definitely our FAVORITE app we've ever downloaded. It's great for all ages, babies-adults. It's engaging and filled with endless education. We've been using the app since my first child was about 2 years old and she's 9 now. We have a 7 year old, a 3 year old, and a 2 year old as well, and they've all been using this fantastic app since about 16 months old! THANK YOU BITSBOARD!!!"
"Finally an app that we can share remotely AND be able to collect data! I'm a BCBA working with children with special needs. They love this app and actually prefer it to other programming. The settings allow to change sounds, the array, the pictures are a great quality and you can always add your own. The range of games allows for generalization and multiplayer functions. I highly recommend this as a way to support VB MAPP programming for LR, tact, echoics, etc. And to support any existing programming. A web-based model would be ideal for those not on iOS."
"I love this app. As a speech language pathologist, I can use this and WordVault to tackle all kinds of communication goals. Access to the user-created boards and various incentivizing games are what sets Bitsboard apart from other apps. I love that I can toggle the verbal feedback, written words and such on or off to give more cuing to some clients and reduce auditory and visual distractions for others. My only complaint is the relentless crashing but the app is useful enough that I keep working around it."
"The app lets me create instruction aligned to goals and assess children, collecting data through email which can be saved in their drive folders. This is amazingly helpful. The new structure is tricky to adjust to, but I love having classes in which individual children may be added."
What Users Dislike About the App
"I use this app to make flashcards for myself to study birds for upcoming international birding trips. It does that quite well, but it's often a mystery to get it into an editing mode. It also frequently asks to login into my apple account for no known reason. Fortunately, I learned that it doesn't need to be logged in. Just hit "cancel" on the login screen, wait for it to tell you "login failed", and then you can go about your business."
"I suppose if you are looking for pre selected lists this may be helpful. Or if the only words you need to study are basic K-2 This is the only way I can imagine the amount of positive reviews it has received.
Trying to study for your spelling list at school or create your own is a disaster of time suckage. In theory, to add words specific to you or your child, add a picture, add a description and have a test plus games would be amazing! In reality you will add words, pictures and boards just to find that they disappear. I have spent hours trying to create lists only to have them revert back to empty or the default (bizarre) picture. The app crashes every 15 min or so and locks up periodically. Trust me I have tried everything! Like I said, if it worked it would be great! Unfortunately the program is just not there. This goes for all Bitsboard apps, I have tried several in past years, upgraded to PRO several times to no avail."
"I have used this app for years and it has great potential for learners. However, with every update it works less well. It was so much more nicer when you could download a board that was useful. Joining classes, then figuring what boards you need, copying them and then trying to get rid of the ones you don't want has caused me great frustration. I have multiple copies of boards, boards I don't want and can't get rid of. I create boards and then they don't appear on the home page. I have to wait forever while it's saving. Frequent crashes. Siigghhhh….. Support has been responsive, but my issues are not resolved. I'm sure some of it is due to my older ipad, but surely it can work better than what I'm experiencing."
"We have dealt with many bugs over the years that have caused much frustration and the catalog of photos includes a ridiculous amount of provocatively dressed women so nearly all boards with women have to be reviewed and sometimes edited by me which is not only annoying – but just plain puzzling.
Can't imagine my life without Bitsboard – but there is room for improvement!"
"I'd like to suggest some new voice choices – after years of use- it would be a nice change. Also, the fact that board edits can only be made while in the board creator "game" is a pain – the old way was much better!! I'd also like to suggest the addition of an auditory memory game that provides for a delay before displaying the image/word after it is spoken – and an option in settings to at least slightly alter the voice "speed'' to allow for individuals with auditory processing challenges to hear sentences spoken at a slower pace."
"This is a very versatile tool, but there are a few bugs that, if fixed, could make this even better: In order to edit a board, I have to select my user, select "user settings," which takes me straight to my account, and then I have to hit the "back" button in order to select "boards" under settings. This is annoying to do every time. It feels like a have to ride past my bus stop every time, get off, and walk back. It would really help to be able to get to editing my boards more easily. It would really help to be able to import audio files from elsewhere instead of having to record them straight into the app. You can do that with pictures, just not with audio files, which is a real bummer. It would be really nice to have multiple fonts supported; specifically, it would help if IPA (phonetics) fonts were supported. Bitsboard makes my foreign language entries look weird and hard to read by converting those foreign characters to cursive while the other letters in the word are in comic sans or another common print font."