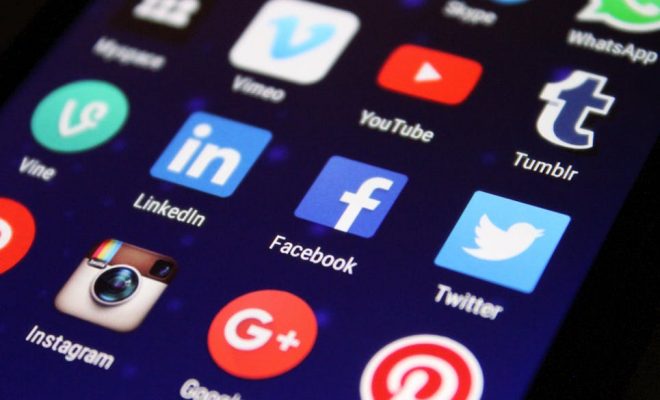 BigSIS is a cloud-based, highly customizable learner information system, providing solutions to private schools across the United States and Canada. BigSIS is comprised of modules that manage everything from admissions, gradebook, narrative assessments, donations, volunteers, after-school care participants, attendance, enrollments, and more. You select the modules you want to purchase; many modules are included in the software package for free.
Website: https://www.bigsis.com/
What Users Love About the App
"This is a very powerful program with a fantastic support team that has implanted many of our requests as needed. Online portals improve our school communications and parents like the real-time directory and access to forms/student reports. Teachers love the portals for ease of writing reporting online. From online inquiries to admissions tracking, development, attendance, and reports, this program meets many of our needs."
"I like having the ability to share student reports, the school's director, and collect school forms through Parent Portal. I also like how teachers have easy access to the student reports they wrote in the past through the Teacher's Portal. Writing student reports, curriculum summaries (descriptions), and being able to allow proofreaders direct access to those reports is helping us simplify the whole process. I like the ability to send group emails. As well as being able to run reports on daily attendance, emergency contacts, and health information. Their customer service is very helpful. You can always count on a prompt, detailed, and helpful answer from customer service."
"I like that it can filter for different information, that parents can input information directly through the parent portal, that teachers can share student reports directly through the parent portal, and its ability to track progress through the contracting process. There is so much more than BigSIS can do that we have not been able to tap into it yet. I am slowly learning how to use it and expand my awareness of its possibilities."
"Their customer support is upbeat, helpful, open-minded, tuned in to the experience of the user, with a fairly quick turn-around on a ticket (usually less than 24 hours), and very personal. I also love that they listen to the customer, and take the feedback into their product to make improvements. These take time, and of course, the source of improvements are the initial frustrations (limitations) that caused the suggestions, so it's not perfect. But in my experience, no database is perfect anyway, so you might as well go with one that will improve over time."
"The front-end is very user-friendly; reports can be easily customized; no issues with faculty entering grade reports; ability to selectively communicate with parents/donors/employees; create enrollment contracts on the fly; portal allows parents to update address and health information as well as access to their child's grades, homework assignments, and sign contracts electronically. Customer service always prompt and very helpful."
What Users Dislike About the App
"I wish someone knowledgeable could help customize it more for our needs. Perhaps, I was just unaware of how much customizing would be necessary on our end. The webinars that we had at the beginning were helpful but premature. I think it's much more practical to have our own database in place before we learn how to use it. Learning something this complex in a hypothetical way is challenging. However, I appreciated all the time and training sessions that were offered. Perhaps there should be more follow-up.
"BigSIS is not always intuitive. Some of the more important items, such as the help tutorials/checklists, are located on certain tables. There is a certain amount of "remembering" or familiarity that is necessary before it can be used in an efficient manner. This is likely the case for any software, but not being able to find something easily is frustrating. The left side menu is a bit clunky for me. I don't understand why some things are given their own headings and not others. Like "Courses" being its own section, but "Academic Years" is hidden under Students> Other. Seems like it would be together in one area in a hierarchical order, so I have trouble remembering where to find it. Lastly, there doesn't seem to be a quick way to pull up emergency cards or health information on a student in BigSIS. If I mistakenly look for it under the "Student" table, then I must click through several screens to retrieve the information. Running the report also takes a bit of work. I would like the main screen field that does not have to wait for a table to load, one where I simply type in a student's name and a report come up with allergies, emergency contacts, etc. If it takes too long, then it's not as useful as a printed piece of paper that can be quickly accessed in a binder."
"I dislike not having formatting ability when writing student reports. Sending a group email is a cumbersome and lengthy process. Mailing labels (per household) are not centered correctly. We end up wasting more labels than the ones we use. We don't have a programmer on-site to help us customize simple things. I am not always aware of the updates (small ones included), which often influence and change processes that I use occasionally. Parent Portal can't be used on cell phones, which is more and more what an end-user expects. We received many complaints about parents and teachers not being able to use BigSIS on iPads."
"It is not intuitive. You have to learn how to do everything from scratch. Each time we add a new user, it is such a hassle to relearn the system. None of our users are tech-savvy, so it is frustrating. It took us over a year to begin really using it because it felt so cumbersome to do so."
"This does not integrate well with our billing system, we use QuickBooks. We're hoping to see this fixed in future updates."