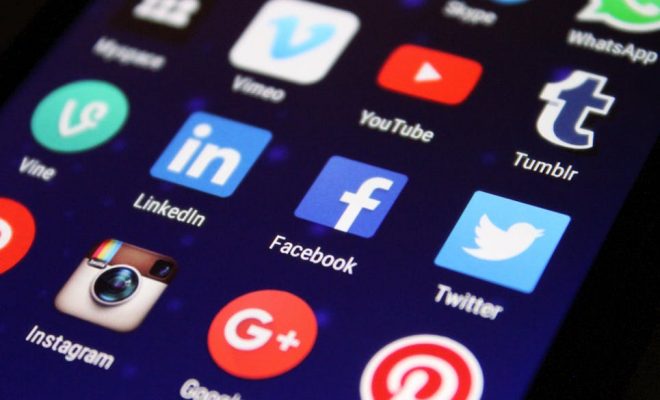 Aplos provides online fund accounting software that helps private and charter schools to manage their tuition, finances, and fundraisers.  With Aplos, you can input transactions and generate professional reports without extra spreadsheets and workarounds. Send tuition invoices by email and accept payments securely online. Raise money for special purposes and create reports for your departments. Support and training are always free!
Website: https://www.aplos.com/
What Users Love About the App
"Love that it is pure fund accounting, wherein the prior system it was set up as a liability account, not an equity account. Simple. Plus, with the SaaS environment, not software to buy. Cost is different treatment, but simple. I love the customization and look forward to getting the membership and giving converted over as they were not in scope."
"Better geared toward NFP's than Quickbooks. Easy to use and set up. You can import all of your contacts and donations. You can file your 990 from within the software. Very responsive support team. Having the software has helped us to get organized and get the data we need when we need it. It's not a perfect solution, but it is affordable and more than sufficient."
"Aplos is a cloud based accounting service which provides accounting solution to track and manage donations and other funds for non profit organization like us. It offers all types of accounting capabilities like tracking cash flows and transactions without any effort. Aplos enabled us to manage our accounting for the organization with so much less efforts. And moreover it is cloud based so you can access it from anywhere. It is specially designed for non profit organizations because it has a special tab for donations.
I implemented this software with a client of board members all over 65 years old. They were able to pick up this software with little training. We only use QBO, but my non-profits want the ability to truly track donor contributions and not have to manipulate the reports for their board members (since QBO is a "profit" based software). Also, had to contact Aplos through the chat feature and all my issues were addressed within minutes or hours, the customer service is the best!"
"Aplos has proven to be an excellent accounting program for our nonprofit. It has provided everything we need to set up our chart of accounts, accounting transactions, and donor information. It is so easy to use from accessing account information to running reports. Customer service answered all our questions and helped us develop the best procedures to meet our needs. The donor database and receipt letters are now managed with just a few clicks. The efficiencies have saved a tremendous amount of time for our staff to handle the important duties of pursuing our mission. We have been able to set up our budget, adjust the budget, and make changes in our entry process simply and efficiently. The reports have been very useful to review our income and expenses, analyze data, and determine our monthly priorities. Aplos is an easy to use and thorough accounting system for any non profit organization."
"I am currently responsible for the books at a small Nonprofit. I have used Quickbooks, Quicken, Microsoft Money, Corporate ERP level accounting software and Excel in the past to manage finances. When I took over the books for the Nonprofit, the accounting was managed in Excel. My first thought was to look at converting to Quickbooks for Nonprofits. I looked at several other web only accounting packages as well. After researching the options and price I decided to try the free trial with Aplos. The setup was a breeze and the support videos and educational information made the setup smooth. I like working with real people when I need help with software. I would recommend any small Nonprofit or Church to try this product!"
What Users Dislike About the App
"So far, the thing that I dislike the most is the fact that after you pay your initial joining fees, you have to pay even more for all the different modules that are necessary for certain areas of accounting.
There seems to be no way to view a vendor list or a customer list or to dig into accounts; Aplos is very limited in what it offers as far as an accounting software."
"WARNING: There is NO Backup or Restore functionality. if you mess up a large contact file import you could be sad, sad, sad. Major flaw for a piece of accounting software. Aplos does not import addresses of donors who donate via PayPal. This is a big bummer and requires more manual work for us. (PayPal does provide it to us.) Deducting a couple poi ts for this until it works the way it should. Aplos does not make all database fields available when creating custom queries."
"There is a great query feature that you can use to build custom sublists of your contacts, unfortunately they don't include all of the available fields in the system which is frustrating. The reports are just okay. You can get all the basics that you need,, like an Income Statement, Balance Sheet, and Actual to Budget Comparison, but there is not a Comparative Income Statement to the Prior Year so I had to create one myself in Excel for our Annual Report. The Budget tool is sufficient, I just wish there was a way to add notes and have schedules attached that make up the underlying amounts in the budget. I also wish there was a platform available that combined Volunteer Management and Donor Management and Accounting in one. The email tool is also just OK. Lots more features in Mail Chimp or Constant Contact but it saves a lot of time being able to send the emails from the software. Another down side is it does not automatically mark donations as acknowledged when you send an acknowledgement email, that would be another time saver."
"It would be nice to have more ways to do batch jobs and more flexibility in group updates to contacts. Last I checked if you have an organization that you want to assign an individual to donor relations and manage donations they need 2 logins with unique email addresses. It would be nice to have the option to give both roles to one individual with one login."
"The software is lacking a few features that I would love to see. They are making integrations with third parties which is helpful, but I would love to see a seamless payroll module and an approval process for A/P."