Product Review of Animatic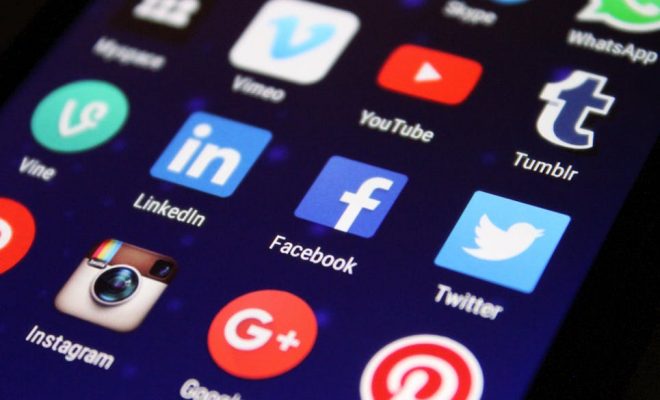 Animatic can be used by beginners and experts alike to produce hand-drawn animations. Animatic allows people to bring their creative ideas to life. Advanced features are available for users who subscribe to the pro version of the app.
What Users Love About the App
"I'm an amateur animator that creates hand drawn cartoon shorts. Normally, I'm hunched over my light box when I make my animations. However, I had been looking for an app so I could work on projects while I'm out and about. A friend told me about Animatic, and now I love this app! I like how the next frame has an imprint of previous drawing for easy animating. I'm unsure if there is a frame limit, but I just completed my first cartoon on the app and used 116 frames. I think this is great considering it is the free version of the app. It comes with some decent drawing and editing tools as well. I am greatly considering purchasing the pro version!"
"So far this a great app. I downloaded it a couple of days ago and started using it last night. I've made three animatics so far, and I am hoping to use it in a silly little music video I'm working on."
"Whether you're pursuing a career in animation, or doodling for fun, Animatic is truly one of the best apps to use. My friends and I love to draw and we've been using Animatic for so long already! I love that you can access the speeds to your animation so you can decide how fast you want it to go. Amazing Work!"
"My girls (ages 8 and 11) and I were able to create really fun animations within minutes of downloading this app. It's an "expensive" app but worth it for its ease of use."
"This app is great for beginners. It has all the tools a beginner needs! And the best part is that it's free! You don't need to pay a membership or anything!"
"This is a great app and it's great for a beginner animator like me. However, it's a little too simple. It would be cool if you could add audio, but I still totally recommend it."
"Do you want to animate something? Just do it. This app is good with anything, and it's great with a stylus. The constraints between the stylus and app make for better art."
What Users Dislike About the App
"This is one of my favorite apps for iPad Pro. I love making animations and, when it works, the software is very charming and appealing. However, at this time about 2 out of every 3 animations I create are affected by a bug that causes some of the frames in the animation to appear incorrectly. Usually, they appear as though they are in a previous state. It looks like I selected one or two frames and undid the last several drawing marks. When I select "edit," the frames look as intended, but when I select "done" and watch the animation, the frames appear modified. It even exports the .psd files with the frames altered. I have the 6 month paid subscription, which I paid not for the extra features, but in hopes it would make the bugs go away. I wanted to stick with it and wait for the bugs to be gone, but it is extremely frustrating to spend an hour or two on an animation, only to have no way to save, share, or view my final animation as it is intended to look. I will not be renewing the paid subscription, and I will likely cease using the app. It is real bummer because the app is somuch fun when it works."
"Hi, I'm a beginner who used this app to help me make simple, fun animations. I recently began working on an animation, and encountered the issue of sometimes having my progress being reset to the last time I worked on the app for that particular animation. It has done this multiple times; it is very frustrating to restart like that. Also, it occasionally crashes. When I get back on, the app says is just randomly quit. This happens almost every time I play. Perhaps this could be because I use the "go back" and "go forward" buttons a lot, that might confuse the game. Overall, I think this game has a lot of potential, but it requires there to be a little more attention to the glitches and bugs. I hope the developers acknowledge my review and that it helps to improve the app for future animators like me."
"I got this because I thought it would be easier to use to animate on it compared to my drawing app since it is actually meant for animation. However, it had limited options and a confusing interface that made it hard to use. You can't rotate your canvas or zoom in with ease. Most of the pens provided are ones I would never use in a regular drawing. Also, there were no options for layers. Layers are very important to me as a digital artist. I noticed a lot of glitches, too. My frames would suddenly revert to a previous point in the drawing. The onion skin also wouldn't work most of the time. A lot of things were frustrating to work with. In all honesty, if I knew what this app would be like before I bought it, I would have downloaded something else instead. Flippaclip, perhaps, because it has the same, if not more, features than this app."
"I think this is a great app for beginners, like me, that want to animate. However, I think the developers should add a feature to customize the size of the writing tool you're using. I found a bug, but I don't know if it is the app or just my device. Sometimes, when I export as a GIF, the app moves the animation only a few frames per second or might even skip some frames altogether. I would like for the developer to fix that if they can. Overall, it's a great app. I'd get it."
"This app is great with the onion layering and simple tools for quick additions. However, the tools are quite limited. Iwonder if the size and diversity of tools could be altered. Adding a blend tool is my main request, along with color options being presented on a wheel rather than only a set of vibrant colors. If that was changes, this app would be 5 stars. If you use this app along with a sketch book, there's a lot of potential for cool things to come out of it. I think that for $10, the app is almost not worth it. Perhaps it is more of a $5 app now, but it still rivals its competition at a much higher standard.