Credit One Credit Cards: A Comprehensive Review for 2023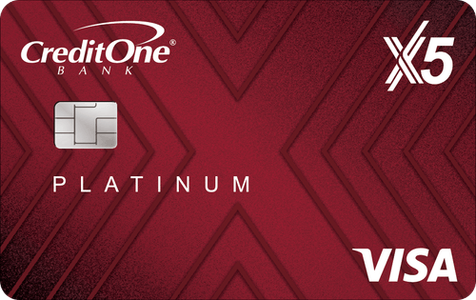 Introduction:
As the financial landscape continues to evolve, it's essential to make informed decisions about the credit cards you choose. In this article, we'll review Credit One credit cards and their offerings in June 2023, exploring various card options, benefits, and drawbacks.
Credit One Card Offerings:
1. Credit One Bank Platinum Visa for Rebuilding Credit
– Designed for those with less-than-perfect credit histories.
– Offers a chance to improve credit scores with responsible usage.
– Annual fee ranges from $0 to $99 depending on creditworthiness.
– Regular APR of 23.99% (variable).
2. Credit One Bank Visa with Cash Back Rewards
– Earn 1% cashback on eligible gas, groceries, mobile phone service, internet service, and cable/satellite TV services.
– Account reviews for potential credit line auto-increase opportunities.
– No limit on the amount of cashback rewards you can earn.
– Annual fee ranges between $0 and $99 based on creditworthiness.
3. NASCAR Visa Credit Card
– Earn 1% cashback on eligible purchases and double cash back at the NASCAR Shop.
– Exclusive member discounts for NASCAR Shop purchases.
– Auto-credited cashback every billing cycle.
– Annual fee between $0 and $99 depending on creditworthiness.
Benefits of Credit One Cards:
1. Account Protection
– Set up free account alerts to help monitor your account activity.
– Zero fraud liability to protect against unauthorized charges.
2. Customizable Card Designs
– Choose from a selection of card designs featuring various colors, patterns, sports themes, and more.
3. Accepted Nationwide
– Visa is widely accepted at merchants across the United States.
Drawbacks of Credit One Cards:
1. High APR
– Credit One cards tend to have higher APRs compared to other cards, making it essential to pay card balances in full each month.
2. Unclear Fee Structure
– As the annual fees are dependent on creditworthiness, applicants may not know the exact annual fee until they're approved.
3. Limited Rewards Program
– The cashback rewards program isn't as comprehensive as some competitors; however, this may change in the future.
Conclusion:
Credit One credit cards offer a range of options suitable for different types of users, particularly those looking to rebuild their credit or earn cashback rewards on everyday purchases. While there are some drawbacks, such as high APRs and limited reward programs, these cards can be beneficial for responsible cardholders seeking particular benefits or opportunities to improve their creditworthiness. Carefully consider your financial situation and priorities before deciding on a Credit One card that best meets your needs in 2023.