11 Best Plagiarism Tools For 2022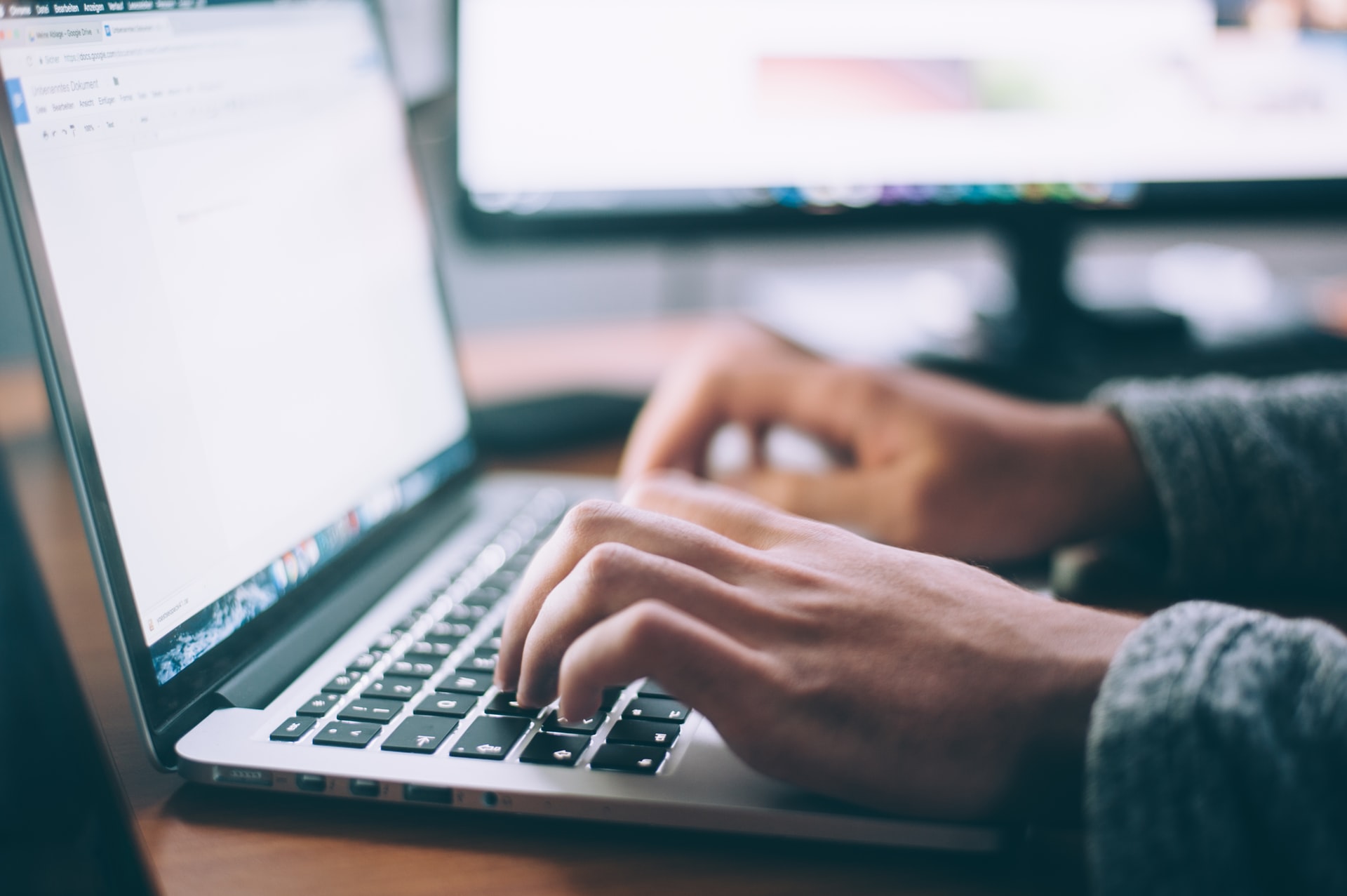 When writing an article, you must remain completely original. Whether you're writing a research paper or a blog post, making sure your content is unique will undoubtedly benefit you. You will have no trouble with your paper at all, from SEO-friendly to professor-friendly. However, personally reviewing your content can be time-consuming, given the number of references you will be comparing it to. In some cases, you may be unaware that you are duplicating someone else's work. Enter the finest plagiarism detectors here.
The top plagiarism checkers provide precise results in a short period. They would inform you how much of your work is identical to that of others. They may also determine if you simply copied other people's documents without giving them credit. Furthermore, the aforementioned tools are user-friendly, making them extremely simple to use. Many of these plagiarism checkers are free, so you won't have to spend much money to get high-quality results. Without further ado, here are five of the greatest online plagiarism checkers
Table of Contents
Grammarly is the first on our list of the top plagiarism detectors online. Grammarly is largely used by academic writers and bloggers to verify the grammatical and technical aspects of their publications and social media posts. However, the availability of a plagiarism checker is one of this software's finest features. This technology ensures that you do not plagiarize other people's work. When you click the plagiarism button, Grammarly will scan your entire article and highlight any parts that you may have copied directly from other websites. It shows the percentage of words copied directly from other sources as well as the site from which you may have taken it. This would inspire you to rewrite or remove the sections from your article.
Grammarly offers a free version with restricted functionality. If you want the complete version, you may purchase Grammarly Premium for a predetermined sum. You'll receive your money's worth anyway, so it'd be a shame not to use it.
PlagScan allows you to examine the authenticity of your text with a few clicks. It provides you with a plagiarism report to ensure that you are not simply copying the work of others. PlagScan's characteristics are above average. The Plagiarism Level can assist you in determining the percentage of duplicate content in your document. It displays a comprehensive list of matched sources, providing you with an idea of where the copied content originated. The text-to-source correspondences are marked. As a result, you could easily traverse the entire report and move from one section to the next.
PlagScan also cuts down on the time you spend manually searching Google for questionable information. You might easily upload your documents for verification. With a few clicks, you could identify plagiarism.
We also propose using Quetext to determine whether or not you have plagiarized your work. This application provides infinite plagiarism checking for a fee. Don't worry, you will have complete flexibility to use the aforementioned function as much as you require. The scan results will be kept as a dynamic report in your account, which you may view, export, or even delete. As a result, you can upload many files for bulk checking.
Quetext features a DeepSearch tool that will evaluate your material for contextual plagiarism. This feature checks your content as a context for the next lines. We recommend this plagiarism checker for students who want to ensure the dependability of their research articles because of the aforementioned feature.
Although Copyscape does not evaluate your documents, it is a program designed to detect plagiarism on websites. Enter a URL and Copyscape will search its database to see if there are any other websites with identical content. It will assign a comparable score ranging from 0% to 100% to each website that has duplicate or similar content and highlight the identical sections. This is a tool for determining whether someone has pirated your content, and if so, you can file a DMCA request to have the content removed.
PlagTracker was also recognized as one of the finest plagiarism detectors online due to its speedy and free plagiarism detection tool. This program searches academic databases and web pages before comparing your work to these sources. One of the advantages of utilizing PlagTracker is that it generates extensive reports, providing users with information such as the parts copied and the list of references used. It supports six languages, allowing you to utilize this software in the language of your choice. English, German, Italian, Spanish, French, and Romanian are among the offered languages.
PlagTracker's features allow for a wide range of applications. As a result, instructors, researchers, scholars, and publishers could all benefit from this initiative. Users could add up to 5,000 words and discover areas with plagiarism.
Using CopyLeaks' powerful AI technology, you may effortlessly detect plagiarized and paraphrased text. With technologies that scan and note textual information in specific languages, this software allows you to certify the originality of your paper. You might find exact replicas of your allegedly copied work all across the internet using its cloud computing feature. It can analyze more than 60 trillion pages from sources all across the internet.
CopyLeaks is suitable for a wide range of applications. Scholars could check the legitimacy of their projects while maintaining their academic integrity. Businesses can safeguard their copyrights while also securing their confidential documents. Because you know your material is unique, this program will undoubtedly assist you in avoiding infringement. CopyLeaks' mobile application now allows for on-the-go review.
Plagiarisma is an online plagiarism analyzer that is free for teachers and students to use. You can use this tool to examine the originality of your product and eradicate instances of plagiarism. Plagiarisma is relatively simple to use, because of its simple design and simple methods. It is also one of the greatest plagiarism detectors because it supports more than 190 languages. This means that practically all – if not all – languages are covered. This application also has a plagiarism checker by URL and a search engine plugin.
Teachers could utilize this tool to alleviate the stress of comparing students' work to external references. Students and scholars can simply rewrite or delete plagiarism from their work. You will almost certainly avoid getting accused of plagiarism because it can detect copyright violations in your papers.
Unicheck ensures the legitimacy of your documentation by merging technology developments with a user-friendly design. This software not only finds similarities in your paper but also evaluates it to other sources. It generates a detailed similarity report using hundreds of complex algorithms. As a result, frequent relationships between phrases and words may be easily identified. Unicheck also assists in identifying references and citations in the text as long as they are in the proper academic format. This program is therefore critical for university students and professors.
This software is really simple to use. Its analytics are constantly updated, so you will have no trouble finding parallels online. You could also install the software to easily examine your documents.
Plagramme allows you to easily evaluate your document for plagiarism online. This is a free tool that can help you identify problems in your document, particularly if it was stolen from another site. It comes in two versions, each with its own set of characteristics. You can verify your documents with an unlimited number of words in the free edition. Because it enables PDF extraction, you can easily read the scan results offline. It also allows users to access your report online at any time and from any location.
Plagramme's premium version grants you access to its most important features. It has a full plagiarism report summary, a comparison of two or more texts, and social media distribution of your material. Plagramme is accessible in 18 languages and may run on any operating system.
With Scribbr's Plagiarism Checker, you can effortlessly enhance your study to match your demands. For more accurate findings, it compares your paper to over 60 billion pages and 30 million publications. It draws attention to similar writings that may be deemed pirated. Commonly used sentences, on the other hand, are ignored. Furthermore, it detects plagiarism in paragraphs where the sentence structure is modified, new words are inserted, and synonyms are employed.
Because of its extensive collection of scholarly sources, Scribbr's plagiarism tool is ideal for students. Furthermore, the plagiarism report covers all of the data that you require. With Scribbr's tools, you may erase all duplicated texts and create an excellent report.
Plagiarism Checker rounds out our list of the finest plagiarism testers. You can use this website to determine whether or not your paper is original. It will automatically examine your document and compare it to billions of online websites to confirm its legitimacy. Paper Rater is simple to use. Simply copy and paste your content into the given box, and this software will begin working immediately.
Paper Rater provides free services that allow you to check for plagiarism in your work. It does, however, provide a subscription option that allows you to upload longer content.